REDCap Services
Human subjects survey and data collection
REDCap is a secure web application for building and managing online surveys and databases. While REDCap can be used to collect virtually any type of data (e.g., direct-entry surveys, operation support information) in any environment (including compliance with 21 CFR Part 11, FISMA, HIPAA, and GDPR), it is specifically geared to support online and offline data capture for research studies and operations. REDCap is utilized by more than 5300 institutions across 142 countries and has been cited over 15,000 times in peer-reviewed journals.
REDCap is a secure, inexpensive environment for projects not needing heightened data auditing requirements as well as a HIPAA-compliant instance for projects collecting HIPAA or "HIPAA-like" data. For more information about REDCap and to see if it is the right product for your research needs, check out the Project REDCap website, the Biostatistics Core website, or email the Biostatistics Core at [email protected].
Not sure which version you should use?
A choice of services to meet your research needs
Enterprise REDCap
Enterprise REDCap is approved by the Research Technology Office for the collection of non-HIPAA research data. Enterprise REDCap is available to all ASU researchers and their collaborators, including faculty/staff from other institutions and companies. ASU personnel log in with ASU credentials as single sign-on (SSO). ASU project leaders will need to request accounts for non-ASU personnel to get access to their projects. Enterprise REDCap follows the standard update schedule released by Vanderbilt University, with weekly bug fixes (if needed), monthly minor improvements and changes, semi-annual major improvements, features, or modules.
HIPAA REDCap
HIPAA-REDCap is approved by the Research Technology Office for the collection of HIPAA and "HIPAA-like" data. Sensitive data (data with the potential to harm survey participants if not sufficiently protected) requires additional management controls to ensure the data are properly protected. HIPAA-REDCap is hosted in a secure, private-cloud environment and researchers wishing to use HIPAA-REDCap will require approvals from the Institutional Review Board (IRB) prior to initiating projects in this system. Users of this version of REDCap are required to complete annual ASU HIPAA Training for Researchers or comparable training for collaborators outside of ASU.
REDCap Support
Questions regarding REDCap can be directed to [email protected]
You can also connect to the ASU REDCap community via the Slack channel: #help_redcap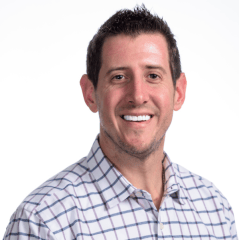 Jonathan Kurka
Knowledge Enterprise, Research Technology Office
Senior Research Analyst
[email protected]

https://orcid.org/0000-0002-9086-9564